Discover the World of Gymnastics with this fantastic collection of MORE THAN 340 Video Guides. Learn the skills and see the drills and training exercises.
Use this app as a "Video Referencing Library" where you can come back for a refresher lesson or search for how to do something new.
App features:
** Edit the video title, subtitle and keep your own set of user notes.
** Move the video around it's group and even change it's group.
** Make videos your favourites and give them your own rating.
** Search by title or notes.
** View by favourites or rating.
** View by history the last ten played or visited videos.
Lessons include:
Full Twisting Layout Drills Gymnastics Lessons
Full Twisting Layout Tips Gymnastics Lessons
How to Do a Double Full Twist Gymnastics Lessons
How to Do Gymnastics Tumbling Gymnastics Lessons
Gymnastics Tumbling Practice Tips Gymnastics Lessons
Gymnastics Tumbling Drills Gymnastics Lessons
How to Do a Front Handspring Gymnastics Lessons
How to Do Gymnastics Vault Moves Gymnastics Lessons
Gymnastics Vault Move Tips Gymnastics Lessons
Gymnastics Vault Move Drills Gymnastics Lessons
How to Do a Back Walkover on the Beam Gymnastics Lessons
Back Walkover on Balance Beam Tips Gymnastics Lessons
Back Walkover on Balance Beam Drills Gymnastics Lessons
How to Do a Balance Beam Routine Gymnastics Lessons
Gymnastics Bars Moves Gymnastics Lessons
Gymnastics Bars Tips Gymnastics Lessons
How to Do an Uneven Bars Routine Gymnastics Lessons
Parallel Bars Basics Gymnastics Lessons
How to Do a Parallel Bars Routine Gymnastics Lessons
Pommel Horse Basics Gymnastics Lessons
How to Do a Pommel Horse Routine Gymnastics Lessons
How to Do Handstand Push-Ups Gymnastics Lessons
How to Do Gymnastics with Paul Ruggeri Gymnastics Lessons
leg Tightening
yurchenko drills part 1
HB Basic Swing Shaping Drills 143
FX Rolling Basics 121
Cs x-tension to Hs Drill for Giants- Wrist Shiftwmv
gymnastics - Understanding and Teaching GIANT
Renforcement des Soleils et Balancs - strenghtening giant circle backward
Le Saut de Mains - Handspring forward
Punching
Takamoto Development - by Marinitch
Bar conditioning and shaping
Splits Stretches for Rhythmic Gymnastics
Rhythmic Gymnastics core strength exercises Okanagans ABBORAMA
Rhythmic Gymnast Alexandra Kiroi - Stretching Session at Russian RG camp Olympico in Bulgaria
Welcome to a day in our gym at Okanagan Rhythmic Gymnastics part 1
rhythmic gymnastics basic training
JCDGA contortion and gymnastics classes
The Training in Rhythmic Gymnastics
painful stretching
Front Leg Straight Stretch for Doing a Front Split
Middle Splits - Tips Stretches to get your Straddle Splits
Studio-based strength training for dancers
Contortion Clinic Jersey Cape Dance Gymnastics Academy
Ballet Strength Workout Workout Videos by ExerciseTV
Flexibility Challenge
How to Improve Flexibility
How To Improve Back Flexibility
Escuela Sudamericana de Ballet-Part 2-Flexibility-Basic contortion-Clases ballet-Stretches ballet
Extreme Contortionist Stretches Out
All Access Workouts TOP Training at Cincinnati Gymnastics
and more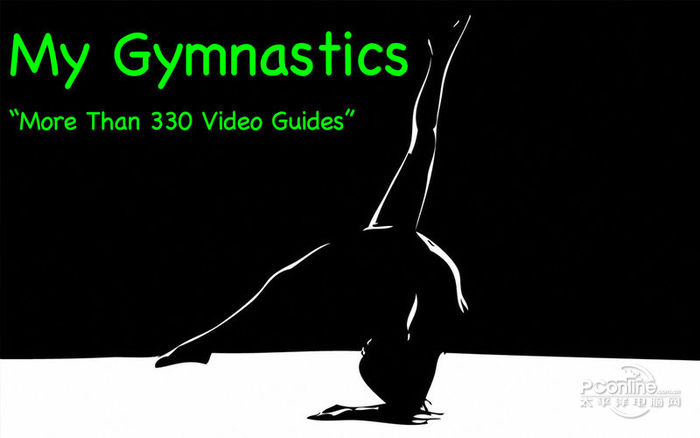 My Gymnastics Mac版 截图1
My Gymnastics的新功能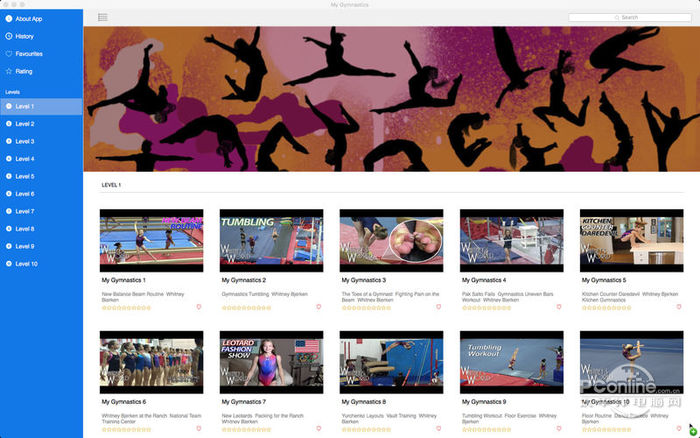 My Gymnastics Mac版 截图2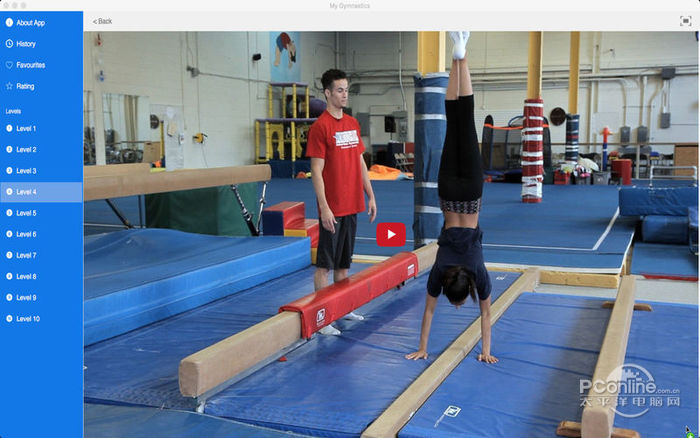 截图3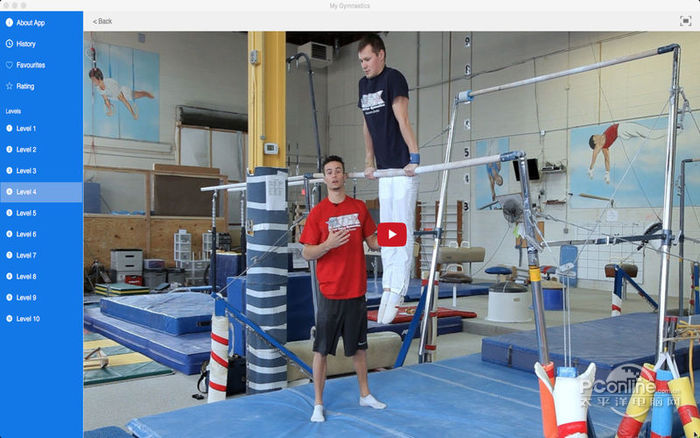 截图4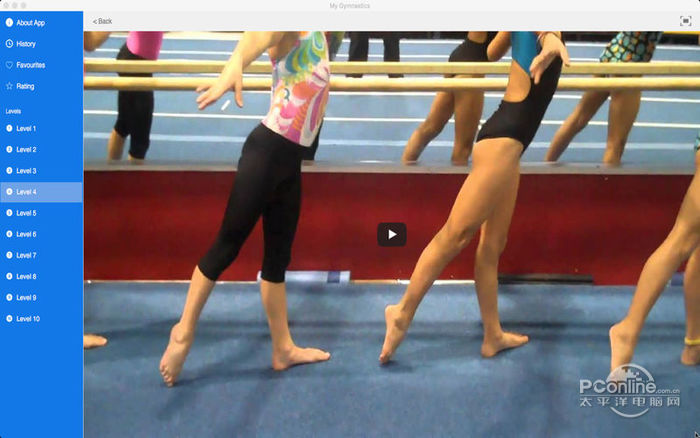 截图5