CREATE STUNNING LANSCAPES PHOTOS USING PHOTOSHOP CS 5
Learn how to use the power of Photoshop CS 5 to retouch your landscapes photos. No technical jargon used without a simple explanation. More importantly get straight to work doing stunning landscapes.
FREE with the app: Access to amazing high-res pictures (raw files), so you can follow along the retouch process and get the same results !
- Are you tired of all the theory and technical jargon you have to wade through before getting to the point?
- Do you want to master the industry-leading retouch program in no time ?
- Do you want to see the full workflow of a pro photographer who is specialized in landscapes ?
- Do you want tutorials that are easy to understand and fun ?
This tutorial is probably what you are looking for.
Serge Ramelli a french photographer who specialized in urban/landscapes photography over the last 6 years and is known for his very simple way of teaching. He will train you on his complete workflow. That includes using camera raw to develop your photos and then Photoshop CS 5 to retouch them.
You will find various unique tips and tricks to get the most out of your photos.
Serge is a known for his very unique way of teaching, with 2 main rules :
1. No technical terms explained with technical words, but with simple english.
2. No theory, practical and visual examples only.
The app provided 5 chapters, each chapters is a different landscapes project, you can see below some of the final retouched results.
Some reviews of Serge's photoshop's tutorials:
"I'm a fan" *****
"Your training is fantastic, I want to thank you for the happiness your brought me with these training. I bought all of your training and used it with great success"
"Great"*****
"Great and simple training straight to the point"
«Incredible !» *****
«Very good training. This is not the first or the last training I will take from Serge.»
«Thanks so much» *****
«Very good training, thank you very much. I have been able to learn basics of camera raw and photoshop, it is so well explained !»
Chapters summary :
Chapter one :
Let's start by a simple project of getting all the "infos" out of a single raw file, for a beautiful sunset in Paris. 32 min
Chapter two :
In this project we are going to blend together two exposures, a dark and a normal photo, to get a natural result and a proper exposure. 26 min
Chapter three :
This time let's add some real drama to make a landscape like if it came out of the Gladiator movie. 16 min
Chapter four :
Let's do some real HDR using Photomatix to blend 3 exposures of the Eiffel tower, but with a little twist to get a better result. 35 min
Chapter five :
Let's blend this time the exposures of three different exposures, but only using the tools in Photoshop, for a more natural result. 21 min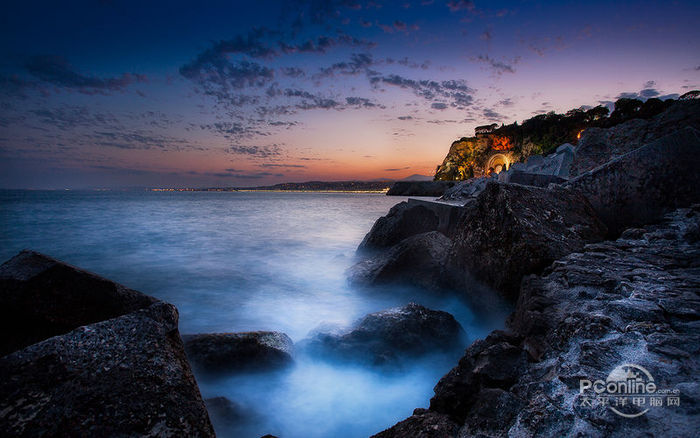 Learn Photoshop Landscapes Retouching edition Mac版 截图1
Learn Photoshop Landscapes Retouching edition的新功能
Corrects a bug for the display of the app on Mac Book pro and Video Resizeable.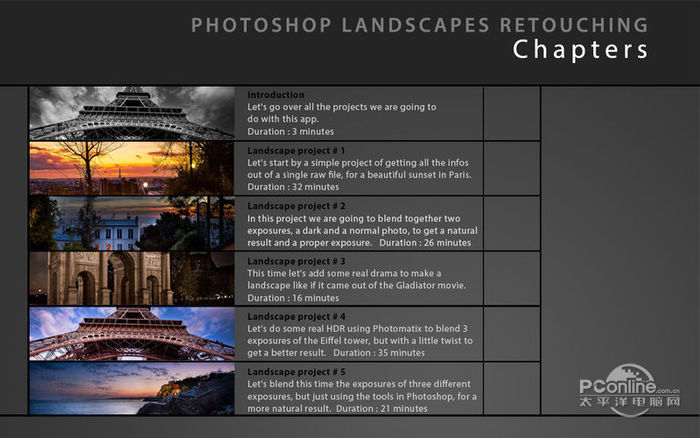 Learn Photoshop Landscapes Retouching edition Mac版 截图2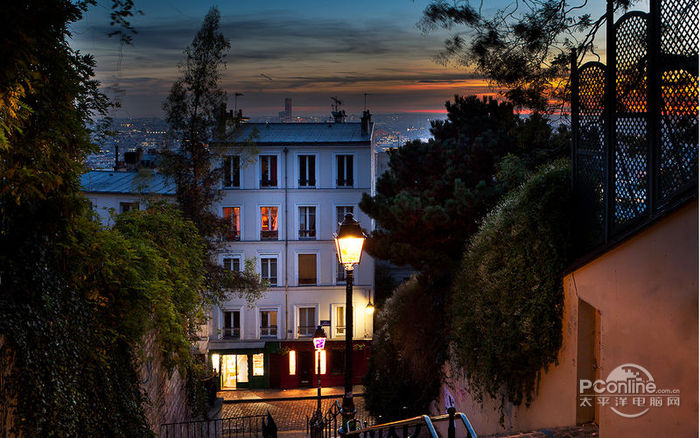 截图3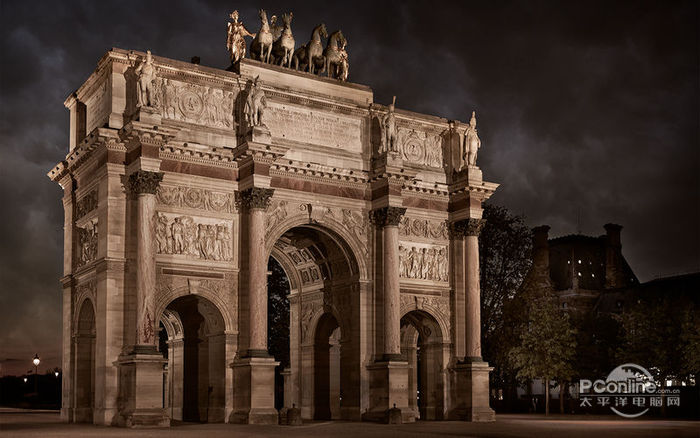 截图4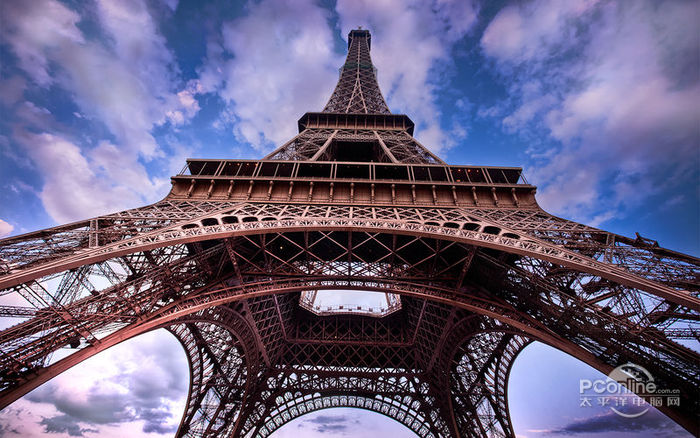 截图5